夏目漱石 『吾輩は猫である』 I Am a Cat by Soseki Natsume
 Image 
旧1,000円札の夏目漱石
Natsume Soseki on the surface of a former version of 1,000 Japanese yen bank note

↓ 
クリックして拡大 Click to enlarge ↓

Image source: Wikipedia
 Images 
表紙画像 Cover photos
■ロシア語訳 Translation into Russian
  Позвольте представиться: я Ц кот, просто кот, у меня еще нет имени.
  Я совершенно не помню, где родился. Помню только, как я жалобно мяукал в каком-то темном и сыром углу. Здесь же мне впервые довелось увидеть человека. Позже я узнал, что это был мальчишка-сёсэй, один из тех сёсэев, которые слывут самой жестокой разновидностью людского племени. Рассказывают, что эти мальчишки иногда ловят нас, кошек, зажаривают и едят. [Omission]
Сосэки Нацумэ. Ваш покорный слуга кот.

Translated by

Л. Коршикова

and

А. Стругацкого

E-text at

Переводы
■ポーランド語訳 Translation into Polish
  Jestem kotem. Imienia jeszcze nie mam.
  Nawet nie wiem, gdzie się urodziłem. Pamiętam tylko, jak zacząłem miauczeć w jakimś ciemnym i wilgotnym kącie. Tam też po raz pierwszy zobaczyłem człowieka. Później dowiedziałem się, że był to shosei - uczeń na stancji - najbardziej niegodziwa odmiana rodzaju ludzkiego. Mówią, że ci uczniowie czasem nas chwytają, gotują i zjadają.
■ドイツ語訳 Translation into German
  Gestatten, ich bin ein Kater! Unbenamst bislang.
  Wo ich geboren wurde, davon habe ich nicht die mindeste Ahnung. In Erinnerung geblieben ist mir lediglich, daß der Ort meiner Geburt düster und feucht war und ich kläglich vor mich hinmiaute. An diesem Ort sah ich erstmals einen Menschen. Aber was heißt schon: einen Menschen\ Ich sah, wie ich später erfuhr, einen Studiosus, einen Angehörigen jener Species, welche unter den Menschen als die grausamste angesehen wird. Man erzählt sich, daß diese Studiosi gelegentlich Angehörige meines Volkes fangen! kochen! und essen!
Ich der Kater by Sōseki Natsume. Translated by Otto Putz. Insel, 2001
■イタリア語訳 Translation into Italian
  Io sono un gatto. Un nome ancora non ce l'ho.
  Dove sono nato? Non ne ho la più vaga idea. Ricordo soltanto che miagolavo disperatamente in un posto umido e oscuro. E' lì che per la prima volta ho visto un essere umano. Provai un senso di vertigine quando mi mise sul palmo della mano e mi sollevò per aria. Appena ritrovai una certa stabilità lo guardai in faccia. Che creatura curiosa, pensai. E questa impressione di stranezza la conservo ancora. [Omission]
■ポルトガル語訳 Translation into Portuguese
  Eu sou um gato. Ainda não tenho nome.
  Não faço a mínima idéia de onde nasci. Guardo apenas a lembrança de miar num local completamente sombrio, úmido e pegajoso. Deparei-me nesse lugar pela primeira vez com aquilo a que comumente se denomina criatura humana. Mais tarde, descobri que era um estudante pensionista, a espécie considerada mais malévola entre todas essas criaturas. Contam que por vezes esses humanos denominados estudantes nos agarram à força para nos comer fritos.
■スペイン語訳 Translation into Spanish
  Yo soy un gato. Todavía no me han puesto nombre.
  No tengo la menor idea del lugar en el que nací. Lo único que recuerdo es que un día me encontré maullando lastimeramente en un sitio húmedo y sombrío. Allí fue donde vi por primera vez a un hombre. Según me enteré después, aquel hombre era un estudiante a pupilo. Por lo visto, era el tipo más feroz de la raza humana. Se decía de ellos que a veces nos capturaban para luego cocernos y comernos.
■フランス語訳 Translation into French
  Je suis un chat. je n'ai pas encore de nom.
  Je n'ai aucune idée du lieu où je suis né. La seule chose dont je me souvienne est que je miaulais dans un endroit sombre et humide. C'est là que pour la première fois j'ai vu un être humain. En plus, comme je l'ai appris par la suite, il appartenait à l'espèce des étudiants a demeure, la plus féroce parmi les hommes. Il paraît que ces étudiants nous attrapent parfois, puis nous cuisent et nous mangent.
Je suis un chat by Soseki Natsume. Translated by Jean Cholley. Connaissance de l'Orient, Gallimard/UNESCO, 1986/03
■英訳 Translations into English
(E1) Ito & Wilson, 1972, 2002
  I am a cat. As yet I have no name.
  I've no idea where I was born. All I remember is that I was miaowing in a dampish dark place when, for the first time, I saw a human being. This human being, I heard afterwards, was a member of the most ferocious human species; a shosei, one of those students who, in return for board and lodging, perform small chores about the house. I hear that, on occasion, this species catches, boils and eats us.
I am a Cat by Soseki Natsume. Translated by Aiko Ito and Graeme Wilson.

(E2) Kai & Shibata, 1961, 1971, etc.
  I am a cat but as yet I have no name.
  I haven't the faintest idea of where I was born. The first thing I do remember is that I was crying "meow, meow," somewhere in a gloomy damp place. It was there that I met a human being for the first time in my life. Though I found this all out at a later date, I learned that this human being was called a Student, one of the most ferocious of the human race. I also understand that these Students sometimes catch us, cook us and then take to eating us.
I am a Cat by Soseki Natsume. Translated by Katsue Shibata and Motonari Kai

Editions include:

■中国語訳(簡体字) Translations into simplified Chinese
(Zh1) 尤,胡 2014
  我是猫,名字还没有。
  出生在什么地方,我一点也不清楚,只记得曾在一个昏暗潮湿的地方,喵唔喵唔地哭泣着。我在那地方第一次看到叫作人的东西。后来听说那便是所谓的书生,是人类之中最凶恶的一种。据说书生常常捉住我们,把我们煮了吃掉。
(Zh2) 卡 2014
  我是猫,一只还没有名字的猫。
  我对自己是在哪儿出生的也没个头绪,记忆初始只是曾在某个昏暗、潮乎乎的地方喵喵低泣,而我就是从这里第一次见到"人类"这种生物。后来才听说我当时遇到的家伙叫作"书生" ,是人类里面最凶恶的一种。这种叫书生的人类有时还会把我们捉了烹煮食用。
(Zh3) 刘 2011
  我是只猫儿。要说名字嘛,至今还没有。
  我出生在哪里,自己一直搞不清楚。只记得好像在一个昏黑、潮湿的地方,我曾经"喵喵"的哭叫来着,在那儿第一次看见了人这种怪物。而且后来听说,我第一次看见的那个人是个"书生"是人类当中最凶恶粗暴的种人。据说就是这类书生时常把我们抓来煮着吃。
(Zh4) 于 2010
  咱(zá)家是猫。名字嘛……还没有。
  哪里出生?压根儿就搞不清!只恍惚记得好像在一个阴湿的地方咪咪叫。在那儿,咱家第一次看见了人。而且后来听说,他是一名寄人篱下的穷学生,属于人类中最残暴的一伙。相传这名学生常常逮住我们炖肉吃。
《我是猫》 作者:夏目漱石 译者:于雷 凤凰出版传媒集团,译林出版社 2010-11-01

E-text at:

Excerpt at 沪江日语
(Zh5) 蒋 2008
  咱家是猫。名字?……还没有。
  出生在哪儿?更搞不清楚。只依稀记得,咱家是在一个阴暗、潮湿的地方第一次看到了人。据说那人是个寄人篱下的穷学生,常常将我们逮住炖了吃,可以算作是人类之中最残暴的一个家伙。
(Zh6) 雪 2008
  我是一只猫。名字嘛……还没有。
  哪里出生? 一直就搞不清,只恍惚记得好像在一个阴湿的地方。在那儿,我头一回看见了人。而且后来听我的同类介绍说,他是一名书童,属于人类中最残暴的一伙。据说他还常常逮住我们同类炖肉吃。
■韓国語訳 Translation into Korean
나는 고양이다. 이름은 아직 없다.
어디서 태어났는지 도무지 알 수 없다. 그저 어두컴컴하고 축축한 곳에서 야옹야옹 울고 있었던 것만은 기억이 난다. 나는 거기에서 처음으로 인간이라는 것을 보았다. 더구나 나중에 듣고 보니 그것은 서생(書生)이라 하여 인간들 중에서 가장 성질이 더러운 종족이었다고 한다. 이 서생이라는 것들은 간혹가다 우리를 잡아서 삶아 먹는다고 한다.
나는 고양이로소이다 나쓰메 소세키 지음 | 임희선 옮김 에이치앤북 2006-10-28

Excerpt at:

■英訳から日本語への重訳 Retranslation of English translation into Japanese
 私は猫だ。いまのところまだ名前はない。
 どこで生まれたのか、見当もつかない。唯一覚えているのは、湿っぽい暗い場所でニャーニャー鳴いていたら、初めて人間を見たことだ。これは、あとで聞いたところ、人間のなかでももっとも獰猛な種の一員であった。すなわち、書生なる、ねぐらと食事を与えてもらう代わりに家のさまざまな雑用を引き受ける学生である。聞けばこの種、時おり我々を捕まえ、煮て食うという。
夏目漱石(なつめ・そうせき)=著 柴田元幸(しばた・もとゆき)=部分訳 「私は猫だ」 柴田元幸=編・訳 『書き出し「世界文学全集」』 河出書房新社 2013/08/30
Natsume Sōseki による小説 『吾輩は猫である』 の Aiko Ito & Graeme Wilson による英訳 I am a Cat (上掲 E1)を柴田氏が日本語に訳し戻したもの。

■更新履歴 Change log
2015/02/24 第二次刊行漱石全集版の函画像を追加しました。
2015/02/23 尤炳圻,胡雪 译、卡洁 译、蒋蜀军 译 および雪堂 译の4種類の中国語訳(簡体字) を追加しました。
2014/11/26 ポーランド語訳を追加しました。
2013/11/01 Ito & Wilson による英訳の柴田元幸による重訳 2013/08/30 を追加しました。また、表紙画像を追加しました。
2013/10/29 ドイツ語訳と韓国語訳を追加しました。
2013/02/02 ロシア語訳を追加し、Katsue Shibata と Motonari Kai 両氏による英訳の訳文を挿入しました。
2010/03/06 イタリア語訳、ポルトガル語訳、スペイン語訳、および中国語訳(簡体字) を追加しました。また、フランス語訳に抜けていたアクセント記号を補いました。
2008/02/16 英訳の書誌情報を加筆修正しました。
2006/04/22 Jean Cholley によるフランス語訳を追加しました。また、書誌情報を追加しました。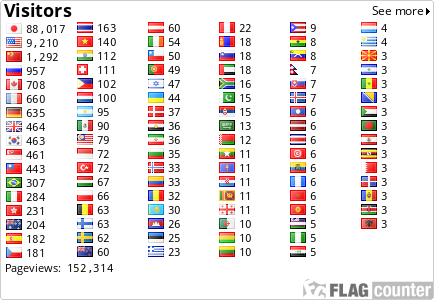 ↓ 以下の本・CD・DVDのタイトルはブラウザ画面を更新すると入れ替ります。
↓ Refresh the window to display alternate titles of books, CDs and DVDs.
02:14 am in Natsume Soseki 夏目漱石, in cats 猫 ネコ ねこ, in Shibata Motoyuki 柴田元幸 | Permalink
Tweet